Craig J. Firestone, CPA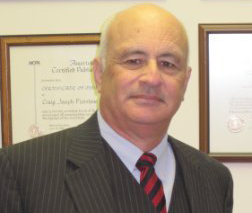 Craig J. Firestone is a Certified Public Accountant has been a practicing Certified Public Accountant for more than 40 years.
Prior to joining Bassman, Adelman & Weiss, Adelman & Weiss, PC, he was the Managing Member of Firestone & Company LLC. He has over 40 years of Public Accounting experience and is licensed in both Pennsylvania and New Jersey. His areas of concentration include audits of Not-For-Profit Organizations (including A-133 and Yellowbook engagements), audits of Employee Benefit Plans, Mortgage Companies, Lobbying and Public Relations Firms, Manufacturers, and HUD Assisted Projects. He also conducts Peer Reviews of other CPA firms under standards established by the AICPA Peer Review Committee.
Craig has developed and presents a highly rated continuing professional education program for Certified Public Accountants. He has been a guest speaker at the Law School of the University of Pennsylvania, the University of the Arts Entrepreneurial Program and the Moore College of Arts. He has also been a featured speaker for other professional groups and Not-for-Profit Organizations.
Education and Certifications
Temple University, BA in Business Administration 1975
Temple University, MBA 1978
Professional Memberships
Member of the American Institute of Certified Public Accountants (AICPA)
Member of the Pennsylvania Institute of Certified Public Accountants (PICPA)
Member AICPA Governmental Audit Quality Center
Member AICPA Employee Benefit Audit Quality Center
Member AICPA Non-Profit Section
Member Board of Trustees and Treasurer - Glaucoma Service Foundation at Wills Eye Hospital
Craig J. Firestone, CPA
Bassman, Adelman & Weiss, PC
630 Sentry Parkway East, Suite 200
Blue Bell, PA 19422
voice: 215-628-0420
fax: 215-628-3461
email: craig@bassman.com
print: driving directions